For optimal reading, please switch to desktop mode.
With the global OpenStack developer community gathering so close by, StackHPC sent a team of four to the PTG in Dublin to participate to the fullest extent possible.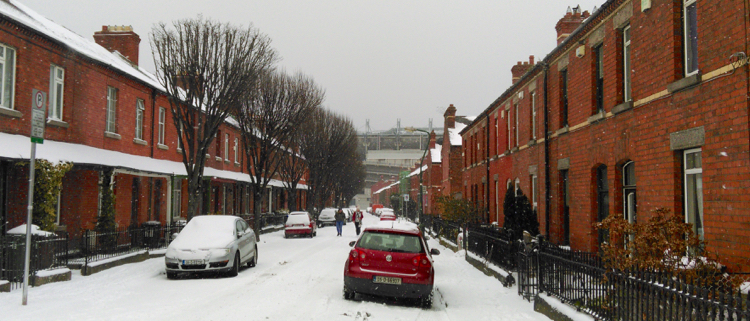 The team took on individual roles to give us the greatest amount of interaction.
Scientific SIG
The Scientific SIG took part in the cross-project sessions, which ran before the scheduling for the major project teams.
The session was very well attended and there was considerable useful discussion around requirements driven by the use cases of Scientific OpenStack. More information about this session is covered in Stig's Scientific SIG PTG blog post.
Ironic
Mark spent the majority of his time with the Ironic team in a room with an incredible panoramic city view and no heating. John and Stig also joined a number of sessions. Interesting sessions included:
deploy steps - a proposal for making the deployment process configurable and extendable using a mechanism similar to the existing node cleaning feature. The long term plan here is to change things like BIOS settings and RAID configuration at deployment time based on traits requested by an instance and/or flavor.
location awareness - how a single Ironic service might be able to support nodes in several locations.
cross-project session with nova that was a great example of the many cross project sessions aiming to improve the interations between projects.
Kolla
Mark attended a number of the Kolla sessions, starting with database backup and recovery. The kolla team looks set to adopt StackHPC's Nick Jones's proposal and prototype implementation.
Thursday morning included a number of sessions proposed by Mark:
Brrrr...
The Beast from the East kept us frozen in place for a day or two longer, but the welcome in Dublin remained warm and friendly.
We also met our latest new recruit - Doug and Stig's mohican-sporting snowman!