For optimal reading, please switch to desktop mode.
With the virtual Open Infrastructure Summit just a few weeks away, the SuperUser Award shortlist has been announced, and StackHPC is thrilled to have been selected as a nominee.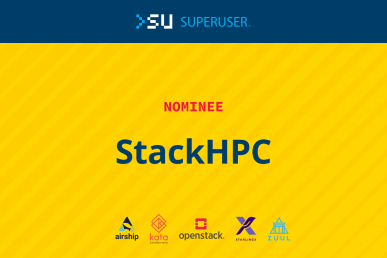 Since our formation about five years ago, we have followed a vision of the opportunities offered by open infrastructure for scientific and research computing. This nomination is a tremendous validation of our contribution to the open infrastructure community in that time.
Fingers crossed for the winner announcement during the opening virtual keynote!
Get in touch
If you would like to get in touch we would love to hear from you. Reach out to us via Twitter or directly via our contact page.