For optimal reading, please switch to desktop mode.

Stig Telfer and John Garbutt had a busy week in Vancouver. Aside from taking in all the content packed into a summit, John and Stig both presented, participated actively in many forum sessions and the activities of the Scientific SIG.
Preemptible Instances and Bare Metal Containers
John presented with Belmiro Moreira from CERN on the recent fruits of the collaboration between OpenStack teams at CERN and SKA.
The OpenStack Forum
John has already provided a comprehensive round-up of much of the discussion at the forum, and you can find his full report here.
OpenStack and HPC Panel
Stig was privileged to take part in a packed-out panel session on using OpenStack for HPC, hosted by Martial Michel and with co-panelists Jonathan Mills, Blair Bethwaite, Mike Lowe, Robert Budden and Jim Golden.
The Scientific SIG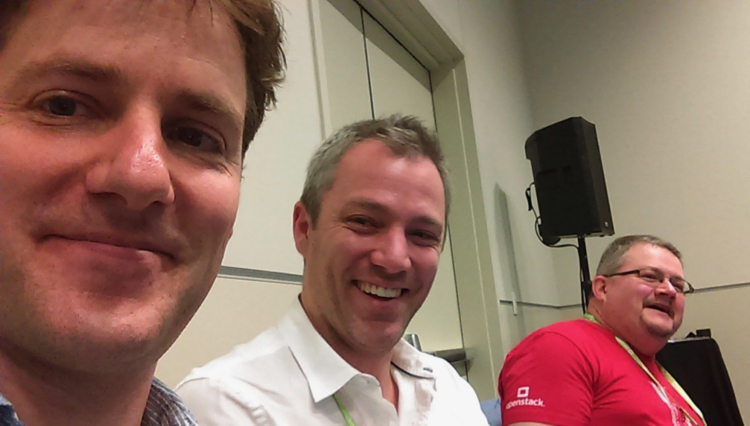 The SIG was busy as ever, with many new faces and a stimulating series of lightning talks. The Scientific SIG renewed its interest in best practice for management of controlled-access datasets within OpenStack. This may well be a reflection of the burgeoning use case for life sciences workloads on Scientific OpenStack infrastructure.
What a great week!